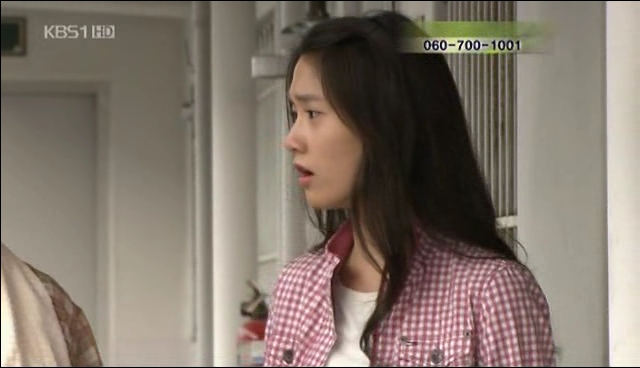 News spread out that SNSD member Im Yoon Ah just won an acting award in the recently concluded Korean Drama Festival 2008 for her role in the KBS drama "You Are My Destiny".
The drama started airing last May 2008, which has kept the girl busy to the point of not participating in any SNSD related activity. So much for the power of nine...
Now before you guys question the panel of judges, we would just like to point out...
Yoona did NOT win an ACTING award
... as opposed to what Delusionals are getting all excited about...
Yoona won an award based on Popularity votes... and she wasn't the ONLY winner of "Most Popular" either.
Here is the list of winners for the Popularity Awards: Kim Bum of "East of Eden" (MBC), Kim Hee Jeong of "First Wives' Club" (SBS), Kim Hyun Sook of "Rude Miss Young Ae" (TVN), and Im Yoon Ah of "You Are My Destiny" (KBS).
The girl was even feeling very important too... apparently, she wasn't even there to receive her "award"...
For a girl who can't act even if her life depended on it, I guess a popularity vote was all she could get. Now if only Delusionfuls can get THAT into their brains.
source:
hanfever
Last edited by queenbee on Mon 03 Nov 2008, 5:18 am; edited 1 time in total