As creepy as the title sounds, yep, it\'s true... straight from the
devil
man himself...
no wonder Jessica is trying to lift her skirt up more... tsk tsk tsk..
Recently there was an interview in a Korean based English language newssite with the two leading Entertainment Company founders, Park JinYoung of JYPE and Lee SooMan of SME. Both were asked about their artists and insights behind their "genius" in being the market leaders, this is what Lee SooMan had to say about 'precious' SNSD, the very group that's tagline is "Right Now, it's Girls Generation"...
(how very empowering to females,eh?(!))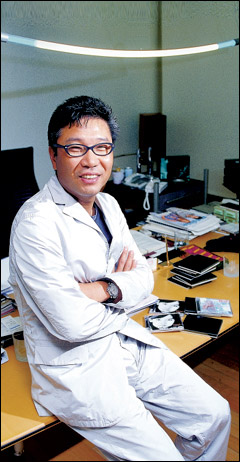 People in their 30s and the 40s are emerging as the main cultural consumers, and Girls' Generation specifically targets the men in that age group,
I guess now we know the reason why even with zero talent and lacking in manners, SNSD are still alive and kicking... because of poses like these...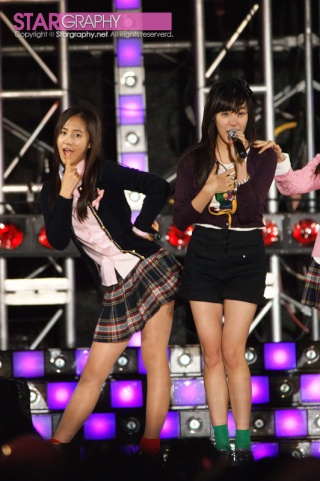 LSM's business acumen leaves something to be desired.. It is insulting enough to the modern woman in South Korea to have that thought in the back of her head that a group representing the "girls generation" is nothing but pedo-bait. It's even more insulting to find that not only is the founder of that company clearly stating it, but promoting his neice in that light. Whatever happened to the conservative and family-centric Korean values and traditions? Especially when that person is right now promoting another woman in the United States. Is this what he would like his country and company to represent in the Western World, since of course the article is in English? Is that how Asians should be represented, worse yet particularly the Koreans? Lee SooMan what ever happened to a smart businessman? One of SMs strongpoints was their marketing, but now it seems that LSM can't represent himself as well as his rival JYP.
(Both started off as entertainers and founded their own companies)
And what does rival JYP Entertainment have to say about his own business strategy?
I wanted to form a group that was young but appealed to all ages with music and dance.

...

What is more important than singing and appearance is the person itself. Singing ability alone doesn't captivate audiences, it's the charm that wins hearts.
Now at least we know why a LOT more people (i.e. men AND women of ALL ages) like Wonder Girls over SNSD...
JYP at least knows that in order to be successful one needs to have substance, self respect, something to grasp you besides just talent. That's something SNSD do not just lack, but it seems that dear Sunny's Uncle is proud to sell her as a piece of meat to older pedophilic men.
Source:
Digital Chosunilbo
thanks for the link GT
Last edited by queenbee on Fri 07 Nov 2008, 2:29 pm; edited 1 time in total