On the 26th of December, Music Bank will have a stage performance by 4 girls from 4 different Korean girl groups.
They are....
Sunye from the Wonder Girls
Nam Gyuri from SeeYa
Gain from Brown Eyed Girls
and finally...
TAEYEON of SH*TDAE. O.O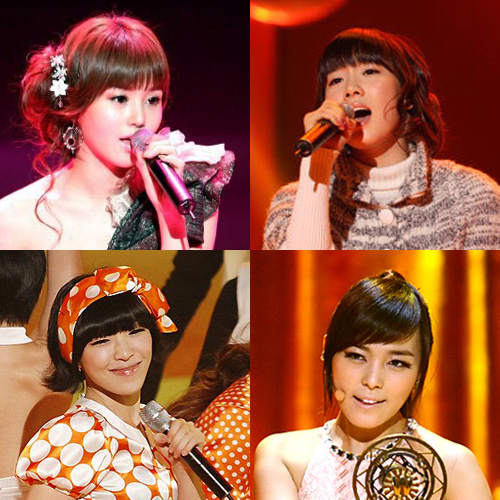 The girls will perform together, a cover of the Pussycat Dolls' "Buttons".
Thoughts anyone?
I mean these are probably what the dirty old men want to see, probably. So they're gonna be ecstatic. T.T
The thought of Taeyeon doing this song just makes me.......
*runs to toilet*
I've seen some comments on asianfanatics.net, and crazy pervs are "interested in seeing Taeyeon with a sexy concept". Pedophiles alert..... omgosh.
UPDATE
Thanks to wondergirlsFTW<3
Loving the camera man and PD-nim...
coz aside from her solo part, the rest of the shots were either just the three girls or solo of each three..
group shots were taken from a wide angle... thank you for saving our eyes!
Taeyeon looked really constipated though (especially in 3:00)
tsk tsk tsk... and this is what Delusionfuls call sexy?