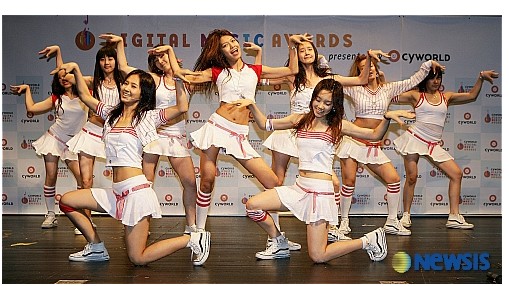 I was browsing empass and i noticed a post on SNSD!
I was really reluctant at first to read anything on them on the Korean sites, thinking that SM is paying left and right to pave the road for their 2nd Album comeback ... but curiosity won over me. Although not much was written, nor i do understand much of Korean, but pictures spoke louder than words!
Pictures of all-there-is-fanboys ready on the scene holding often sign written "porn" on them! some psycho who curved Tiffany, YoonA, and SeoWHO?'s name on his hand with a needle? and the ahjussi who is obsessed with these girls who are practically his daughter's age and was on the news (?)

More and more people are getting fed up with this group and their image, promotional methods and plans and last but not least the type of fans they absorb to themselves .. and these angry voices are getting louder and clearer as days goes by!
Source:
http://newscomm.empas.com/board/bbs/read.html?a=181979&b=star&p=0