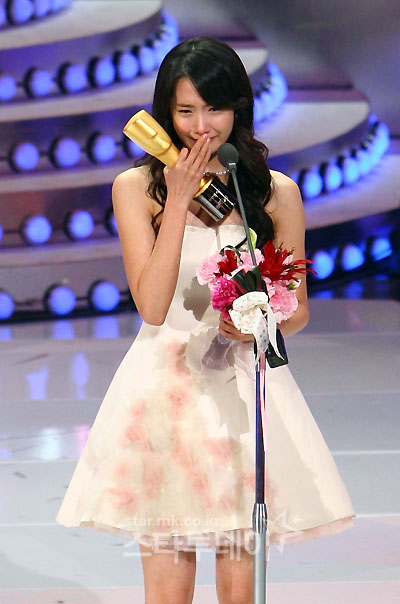 I guess this is where the budget for the other eight members went to when only Mr. Tae showed up in the SBS Gayo Festival...
On Dec 31st at 2008 KBS Drama Awards , Yoona won the
New Actress Award
.
Yoona's speech included her "thanking the director, all the staff, and all the family at SM"
Boo hoo...
And of course she also performed...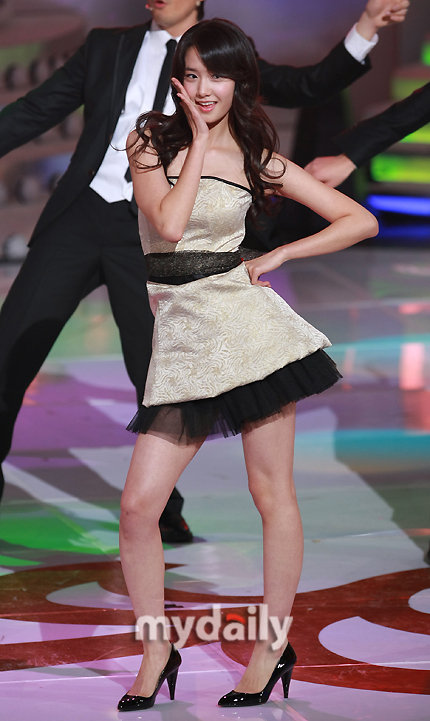 Now where have I seen that pose before?
Oh I know... IN ALL THEIR PERFORMANCES!!!
Anyway, we all know Yoona can't act even if her life depended on it... goes to show how much LSM is willing to pay just to make sure his nine retarded plastics get all the publicity they need for their upcoming "comeback"...