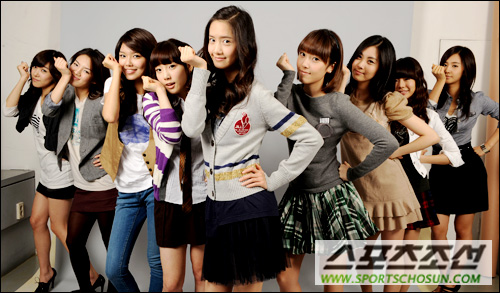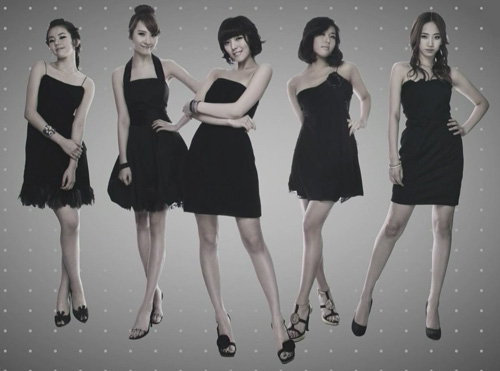 So Nyeo Shi Dae express regret for not being able to promote their album the same time with their 'rival' group Wondergirls.

Member Tiffany said in an interview recently, "Even though others label us as rival groups, when we meet on broadcast programs and in waiting rooms,

we are very close with one another like good friends. But it is a shame we cannot do out promotions at the same time.

"

Member Sunny said, "It is great to be able to do our promotions at the same time since we are all of the same age group. When we first debut we still have similar promotion period, but nowadays it seems quite difficult to do our promotions together."

WonderGirls had their promotions for songs 'So Hot' and 'Nobody' while So Nyeo Shi Dae members were involved in their individual solo activities last year.

The girls also express their excitement to be back as 9-members again.

"We now understand how precious the times are to be able to perform together on stage. We will continue to work hard."
Tiffany is getting faker and faker these days. Everyone knows that SM purposely waited till no more girl groups were active and released SNSD's mini album.
If Wonder Girls' were still active, SNSD wouldn't stand a chance against them.

Audio music portal site, the dot-com (www.ohdio.com) Held a survey from 5th-11th Jan on the past 7 days.

Most preferred CF model for Cosmetics
A total 1014 people participated in the vote.

1) Son Dambi (353 votes, 34%)
2) Wonder Girls (200 votes, 19%)
3) Lee Hyori (181 votes, 17%),
4) Kara (103 votes, 10%),
5) Baek Jiyoung (79 votes, 7%),
6) Brown Eyed Girls (66 votes, 6%)

Best Singer Poll
A total 1118 people participated in the vote.

1) Son DamBi (397 votes, 35%)
2) Lee Hyori (263 votes, 23%)
3) SunYe, Wonder Girls (140 votes, 12%)
4) T.O.P, Big Bang (132 votes, 11%)
Look at the date this survey was held. Wonder Girls stopped their promotions on 31/12/08 and were still able to win even though they weren't active anymore.
What happened to the "Power of 9" ?