Korea = TVXQ! SNSD
Japan = W-inds, Berryz工房(Berryz Kobo)
Taiwan = Fahrenheit
cr: dnbn
is this true?????
if yes, SM really wanted that bitches to gain MORE anti fans.
tvxq + snsd = MORE trouble!
Edit By Admin
This news is Official.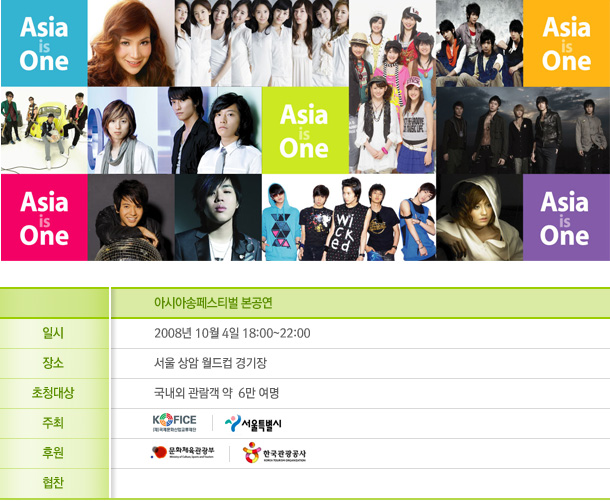 Source
Korean reps are funnily enough all SM artists. More dirty tricks, huh LSM? The three Artists for this particular day (theres two shows one on the 3rd and one on the 4th) are
SHINee, DBSK
and some crappy 9 member girl group. I love how there is "Asia is One" plastered around everywhere. Anyone remember their new fan name??
LSM surely is a new breed of jackass.
P.s. we bloody well know you have KTO
(and every other offiicial Tourism organization in Korea)
under your bloody stubby orange-coloured thumb. Mr.Jackass.
Last edited by Bento_box on Mon 04 Aug 2008, 11:54 am; edited 2 times in total (Reason for editing : to show the official news, and to diss LSM a little more ^____________^)