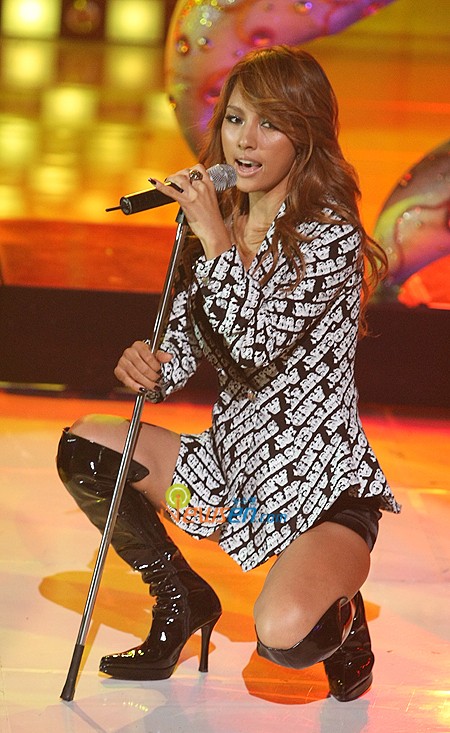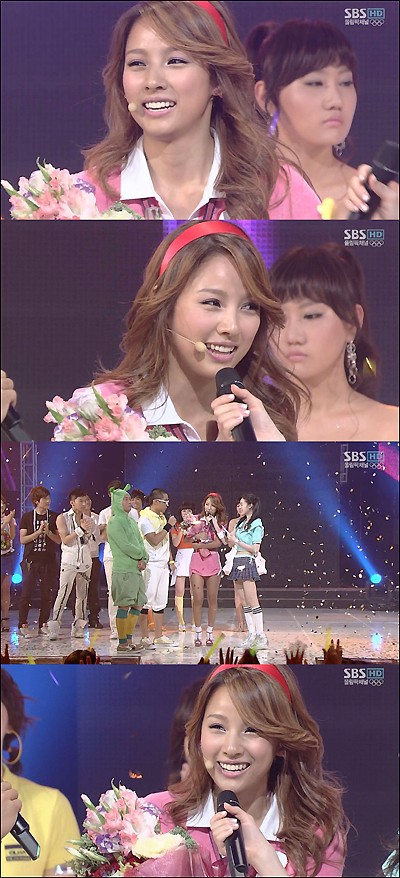 That's right. Lee Hyori was at the Olympics first.
Olympian Choi Min Ho won the first gold for Korea on the morning of August 10 in Judo. He requested Lee Hyori's "10 Minutes" to play as his victory song.
This sets up a stark contrast with "Waterboy" Park Tae Hwan's poor choice of song, who chose to play SNSD's "Girl's Generation." One advice for Waterboy: Man up and stop making people question your sexuality because you're too hot for this.
Despite all this bafflement, Koreans are happy that their athletes are winning many medals. And congratulations to Lee Hyori who won first place on SBS Inkigayo despite Big Bang's comeback. She is truly Korea's pop queen and she is exactly where she belongs. Lee Hyori was thankful to athlete Choi Min Ho for playing her song. Looking particularly bright, during her award speech she said, "I am really happy that Korea's athletes are winning the gold medal." Making a parody of her song "U Go Girl", she added "Judo OK, Swimming OK."
Congratulations everyone! (except SNshitDae)
(Isn't it funny that all the other countries don't care about which favorite song their athlete chose when they got gold? )
Source: Newsen