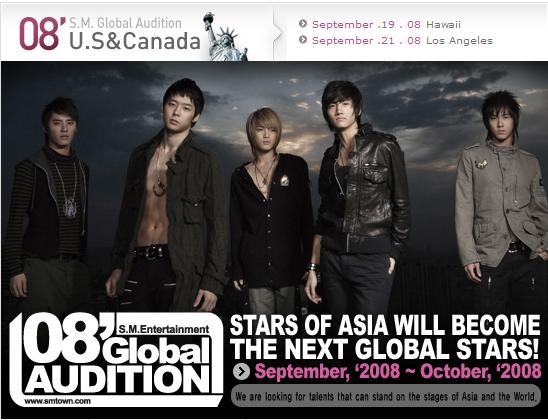 SNSD's Jessica and Tiffany made use of their English skills in SM's 2008 global auditions promotion video. Tiffany proved that she can count....on her fingers. It's not hard, right?
Tiff:
"They will be held across all (pause) over the United States and Canada, including Hawaii, Washington DC, Los Angeles (long pause...thinking, 'Wait, that's 3 right?')...uh, and Orange County!"
Yay, you can count the fingers on your hand....now that's impressive. I must acknowledge Jessica who was also standing next to Tiff looking real smug that she can count too. Of course she had a few difficulties with some of the cities in Canada that was supposedly on top of her head.
Jess:
"New York, San Francisco, (look on top my head...what was the name of that city?) Vancouver, and Toronto."
Yeah, that's right. Tiffany, counting as Jess lists them out, is thinking "That's 4 right? It's got to be..."
2008 SME Global Auditions - Jess and Tiff's Message
Last edited by Maki on Mon 18 Aug 2008, 4:43 pm; edited 1 time in total