In case u donno .. yuri has her own blog ..
and on the august 17th this is the contents of her blog post!
http://blackpearlyuri.tossi.com/mytossi.do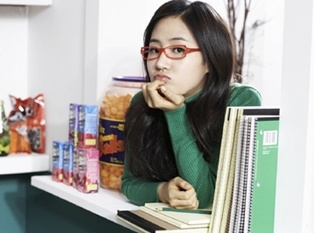 Hmm~ I'm bored…
You don't want to study, do you?
Then come here~ play with me!
I'm really good at playing hop-scotch and cat's cradle~
Occasionally, I ride my rollerblade and kickboard (?!)
So people who want to play~ gather here here! (You have to hold pinkies! He he)
Translator's Notes:
ok so I think she forgot the word "skateboard" and called it a "kickboard."
And she sounds like a pervert/pedophile....dangerous combo.
________________________________________________________
Transllation : MAKI @ STAND
and there you have it .. not only they don't study nor show any interest to go to school .. they encourage their fans that instead of focusing on school, kick their future in the nutsack just like them and come play with HER! and all this time i though LSM was playing enough with them .. awww .. even LSM locked his bed room in their face! awww how sad! but i'm sure one of those freaky SNSD fans ... someone that held PORN sign while taking picture with them .. or someone who carved their names with knife on his hand ... will trick the security guys and show up in their dormitory one of these nights!
Last edited by Tbell (Sane) on Tue 19 Aug 2008, 11:03 pm; edited 3 times in total