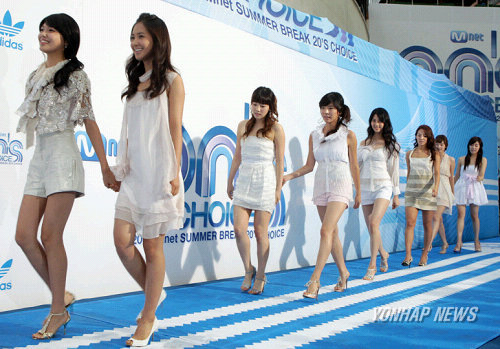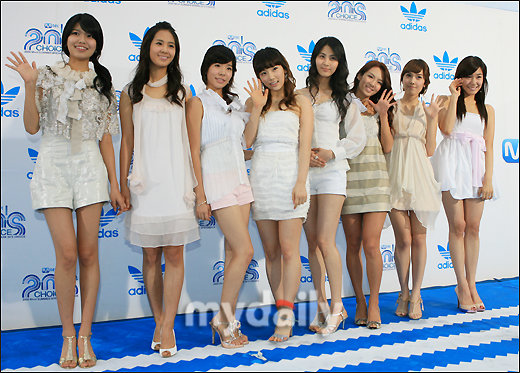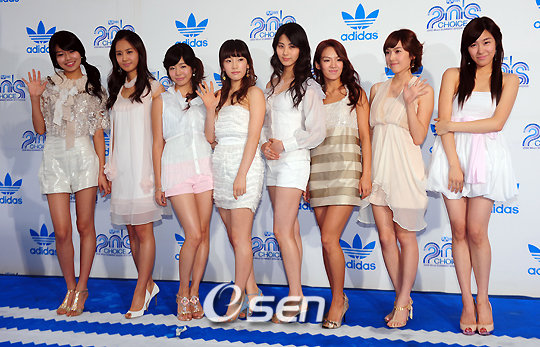 Pictures of their arrival ...
surprisingly they didn't change their clothes for the performance ..
what happened to their so many clothes sponsorships? eh?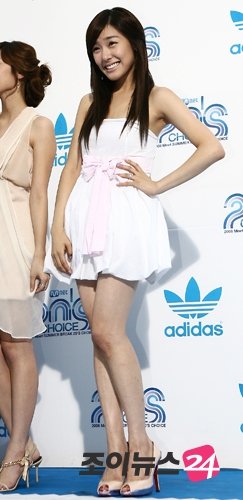 and Tardfanny's dress is the most talk about ..
since it barely covered up her fat ass!
But the sad part is that MNET cashed his check and decided ...
SNSD just win the
Hot Sweet Music award
from
Mnet 20's choice awards
-___-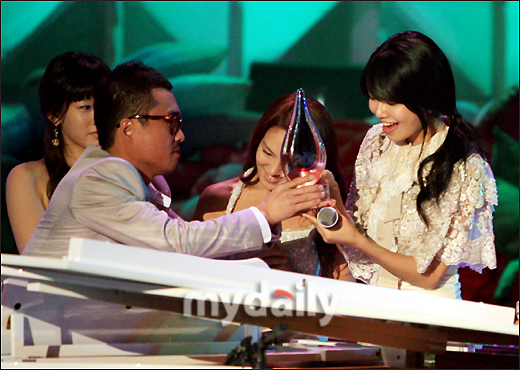 and with that performance they marked one of their most embarrassing ..
performances ever done on a stage in an award ceremony!
Makes you wonder if they ever heard themselves sing ...
they truly took the harmonizing to the next level ..
that is on the world's record of the worse ones has ever done on the stage!
the exiled number on the back .. who played the piano added to this messed up
and stomach-turned over like performance, why would some people love to
embarrass themselves this much, we have yet to find out!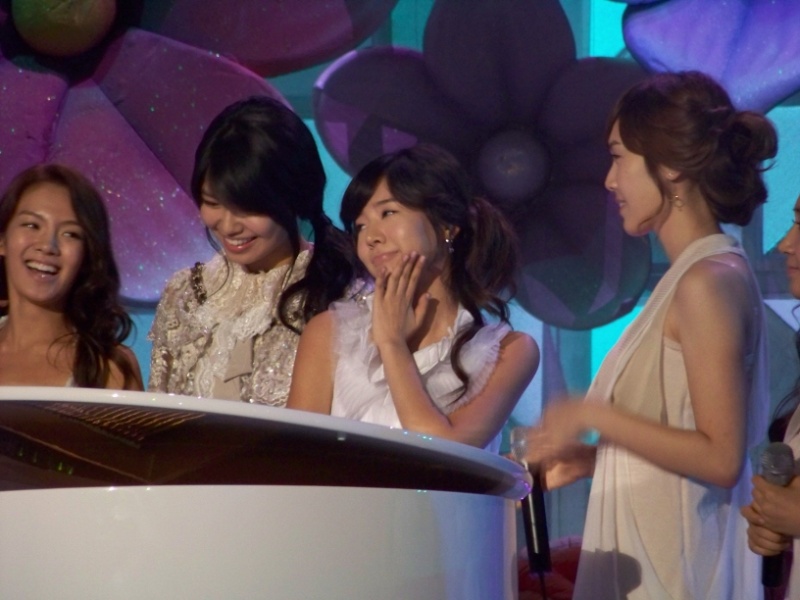 watching their performance was painful, I turned off the volume!
they were all so fake laughing like they actually got a long BARF!
Sunny on a day light flirted with Kim Gunmo more than once or twice!
In fact ...
Tardfanny started it ...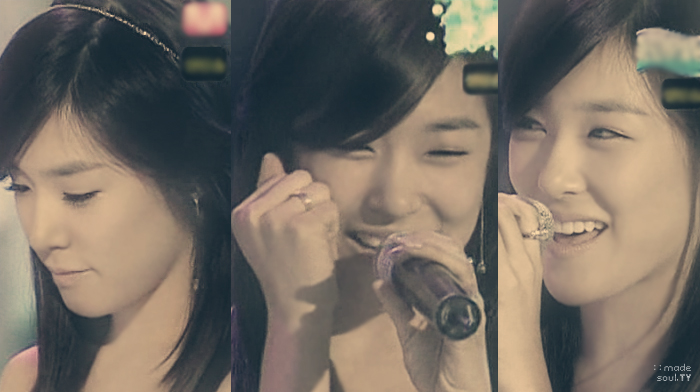 Sunny took it to max ...
Mr. Tae killed it!
SM sure spent a lot of money this 20's choice awards.
SNSD-Kim Gunmo - 20's Choice
-----------------------------------------------------------------
The funniest thing of the night though has to be this award, the "Hot School Girl award".
Not only were Tiffany and Yoona up for it, but they were embarassed completely by the online results:
I do think all the ajoushis and fanboys were too busy voting for sweet song.
How its sweet, I have no idea, with all that lollipop dancing and bending over.
Anyhoo, check out the results, Tiffany is LAST with only 5% and Yoona is 4th with 8%. Isnt Tiffany meant to be the most popular out of them?
Poor SM had to pay a lot of money to get the Director to keep the focus on them while poor WG didnt get much air time. SM doesnt realise that Wonder Girls mere presence in the ceremony owns SNSD any day. Even us non-wonderfuls know it.
No matter how much more money you pay to try and give these girls "good" publicity SM with more Tv appearances will not make them liked. In fact it enrages the antis even more. tut tut tut old age is surely getting to you LSM.
~~
Though we always knew Mnet was under LSMs thumb. The Dream Concert bull Documentary is proof.
All SNSD cuts -MNET 20's choice
P.S. in case you are wondering ..
there was absolutely no trace of SUJU, DBSK, SS501 ...etc.
However, Bigbang was the only one who showed up ..
that is probably to not leave out their girls Wondergirls alone!
Last edited by Tbell (Sane) on Sat 23 Aug 2008, 1:25 pm; edited 10 times in total (Reason for editing : pimpin the post up fo' sure, (TBELL joined in to add up pictures and videos))