After the abysmal turn out in SM Town Live - Seoul, Uncle Soo Man and the rest of SM Entertainment should have realised that their precious 9 are not wanted in the concert, biz or country.
Especially in China.
Our wonderful sister site
Black Ocean
has been planning their Black Ocean present for a long time...
Was it successful...?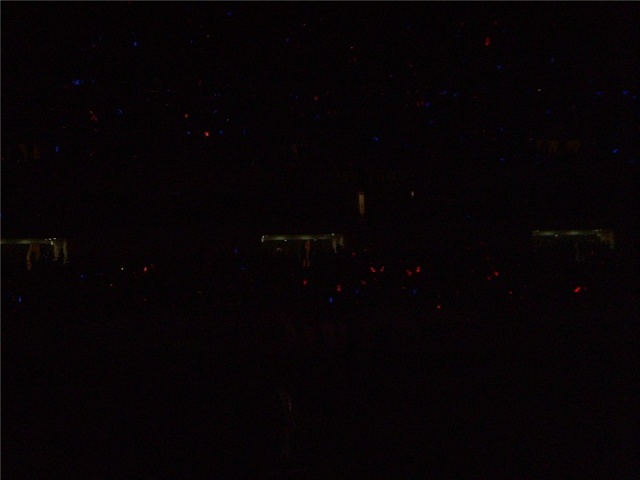 During SNSD performance, as you can clearly see from the video screen on the first picture, people are holding up the X sign using their glow sticks to symbolize how much they want SNSD on stage... NOT...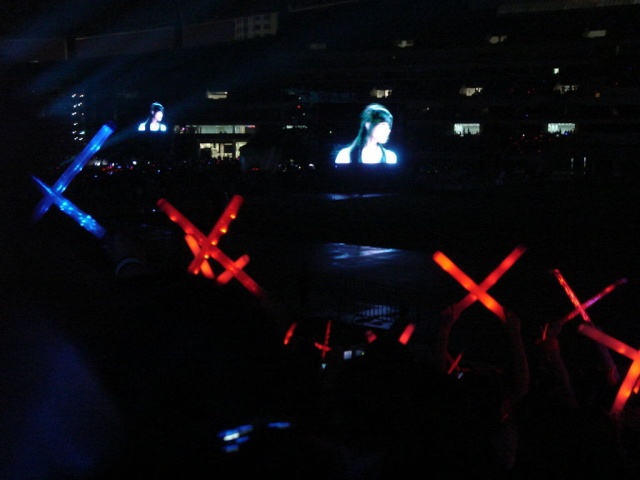 The
X
's I am guessing were perhaps a stroke of genius, or of frustration?
And during breaks, our ingenious counterparts in China even texted on the video screen what they thought of the nine members of SNSD...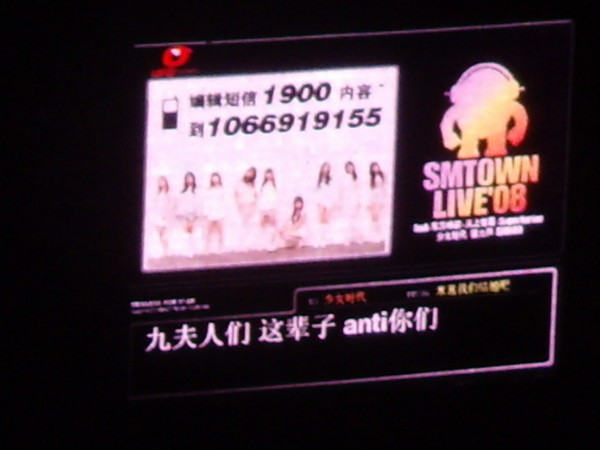 Translation: "9 Mistresses, (I will) anti you this life time"
(thanks for the heads up,
jjoongiel0ve
)
Translation: "Quite like your songs... but your personalities... cheap!
For those who still doubt the power of the Black Ocean, here is a fancam of the ever popular cheerleading song, "Hey Mickey!", which is a definite eye opener... too bad SNSD had to ruin it...
To the Delusionfuls who are wondering why the video is so dark.. that's exactly the point...
Clear BOOING:
Try comparing it to the fancam of Zhang Li Yin singing "I Will"...
Not only do we have glow sticks of all colors waving about in tune with the song, but we also have OTHER fanclubs singing and supporting an artist with REAL talent.
And as a footnote... that is definitely NOT SNSD singing "Hey Mickey!" ... It's more of a chipmunked version of the original...
---
Updates coming in as we get them, keep an eye out.
cr: Black Ocean
Thanks to Bento_box, queenbee, Zoy, OnlyYJ
Last edited by Zoy on Mon 15 Sep 2008, 7:03 pm; edited 9 times in total (Reason for editing : adding more 'oomph')